Private consultations at your home
We offer a home consultation and training service because:
Often clients initially find it embarrassing or difficult to bring their dog out in public.
The dog is more likely to display 'normal behaviours' in its own, familiar environment.
Clients feel more relaxed in their own home.
Clients are able to make appointments for us to see them rather than them having to travel.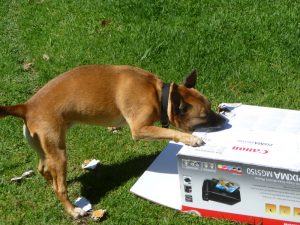 How we help
Owning a dog with a behavioural problem can be a most stressful situation.
Undesirable behaviours that may require correction include aggression, reactivity to other dogs, humans or objects, obsessive/compulsive disorders, dominance, fear, resource-guarding, 'middle finger syndrome' or post trauma behaviour .
We believe that the best way to solve a dog's behavioural problem is to adopt a holistic approach to its training.
An individual program is implemented for each dog
We look at all possible reasons for the dog's behaviour including its history, environment, health (via vet), relationship dynamics in the family and how it is being trained.
Our training methods are gentle (we use no force), methodical, easy to understand and most importantly, effective.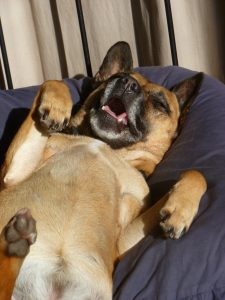 The only equipment we use is a flat collar and a lead.
Our success in this service has saved marriages, saved dogs from euthanasia and enabled peace to reign in the home once more!